New StoryBox app coming soon!
25 Oct 2021
The Story Box Library team is excited to announce our first ever app in development! Expanding on the existing digital platform, our new app will be available for Apple and Android devices, and will help more educators, librarians, families and children access a world of stories. We wanted to share this exciting update and brief previews of our upcoming app, which is due for public release to app stores soon. To stay updated with app release and Story Box Library news, follow us on Facebook and Instagram.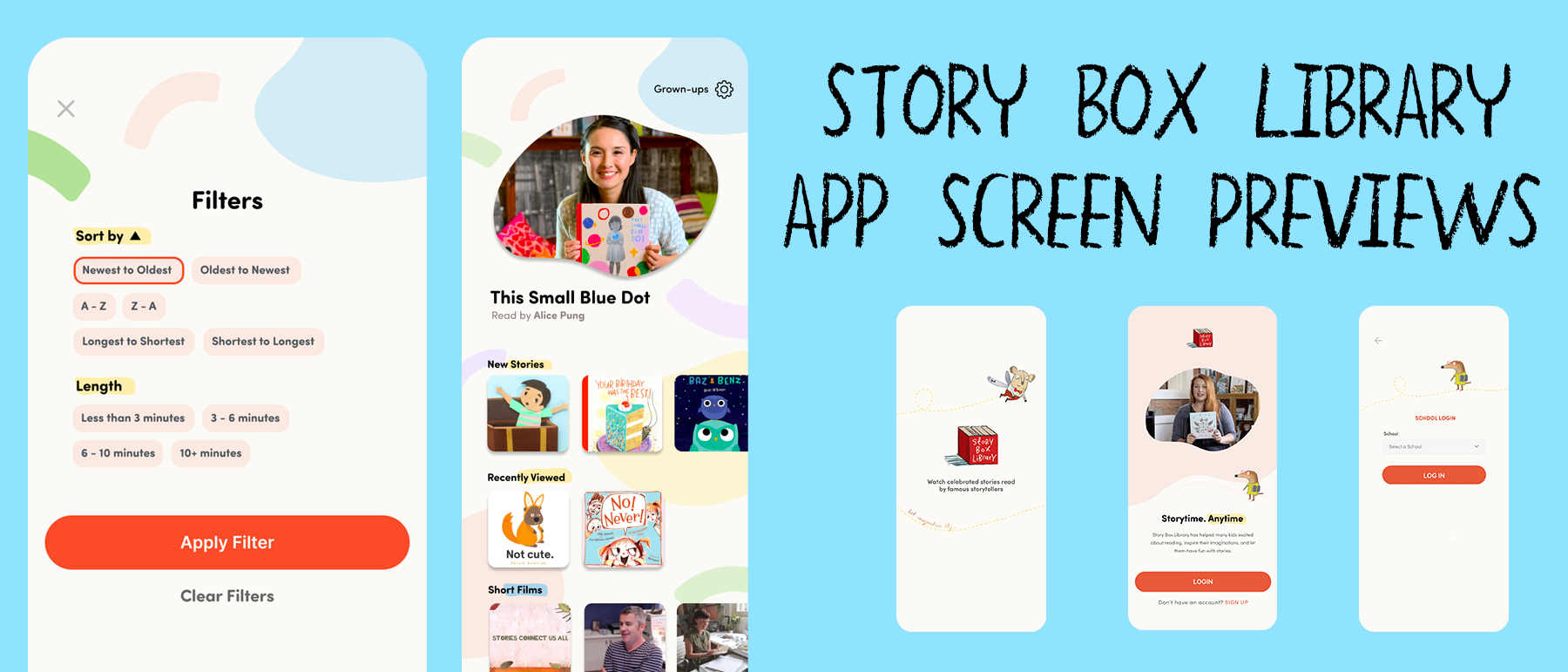 ---
Digital learning will never replace the importance of face-to-face learning, and the teacher-student interactions that make learning so engaging. But with accessible and innovative resources like Story Box Library, bringing vibrant, diverse stories to kids' fingertips, the learning experience is enhanced for all. Dynamic narratives and story-reads catch the attention of young children, while expert-designed content and resources assist educators in helping to develop and encourage curiosity, creativity and passion for learning. Read more.